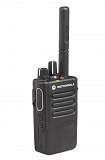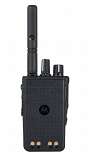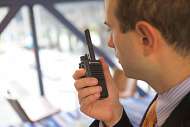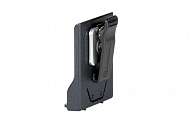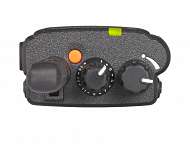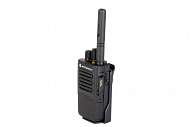 Motorola Solutions DP3441 portable radio
Item number: DP3441E
Incredibly compact and exceptionally rugged, the MOTOTRBO™ DP3441 portable two-way digital radio is the perfect solution for the professional on the move. This small, but powerful radio keeps you in touch with your workforce without weighing you down. It's loaded with all the benefits of the latest digital technology – superb audio quality, amazing clarity, outstanding coverage, long-lasting battery life and more.
As part of Motorola's MOTOTRBO family, the DP3441 offers the best in digital radio technology. Empowering your workers with integrated voice and data, the DP3441 allows them to share information wirelessly and instantly between devices. Integrated GPS enables location tracking of mobile work teams, helping improve personnel safety and operational efficiency. And this radio is not afraid of dust, dirt or water—it stands up to the harshest and most inhospitable conditions with exceptional durability.
Wherever you're on the move, the slim, powerful and reliable DP3441 can always be right by your side.