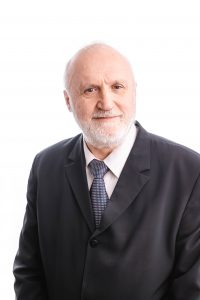 Founder and General Manager,
Miroslav Naglič
miroslav@naglic.si
0038651641024
"Throughout my business journey, I have been guided by the thought that it is never too late and that good results are conditional on hard work and quality products and services. I refuse to recommend to a customer that our product should be replaced after 20 years. I believe we need to provide servicing for own products for as long as possible.
I am trying to delegate as many tasks as possible to my colleagues and thus prepare them for taking over the running of the company. This leaves me more time for my other passion – flying a motor glider. We are currently actively looking for new premises, as the current ones (in the family house, although expanded) are far from sufficient. Fortunately, we can ensure good work from home, as we cannot provide suitable conditions in such small premises."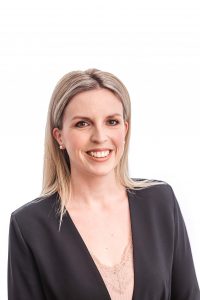 Assistant Manager and Head of Sales,
Natalija Pungaršek
natalija@naglic.si
0038668155972
"I have always loved working with people and I enjoy the challenges brought by entrepreneurship. In the world of business, there is never a dull moment, quite the opposite; it is exciting and at times rather stressful, but it can also be fun.
I am in charge of business administration and communication with the accounting service, I take care of the company image and marketing, the organisation of events at trade fairs and team buildings. And what is most important to me – I am screening new business opportunities and channels to new markets, I am in contact with the existing and potential business partners from Slovenia and abroad, and I am happy to contribute to the company."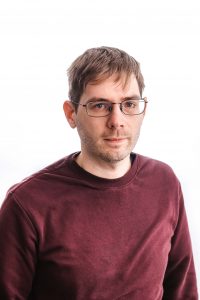 Head of Development,
Jan Volk
"I worked for Elektronika Naglič already when I was in secondary school and later a student. I started in production, but after graduating from the Faculty of Electrical Engineering, I got a job in equipment development. I am a perfectionist by nature, which is reflected in my work as I tend to create a product that I would be completely satisfied with. My goal is for the product I create to conceal the complexity that is its core, and enable the end user simple and logical use. I also provide consulting and technical support to the existing and new business partners."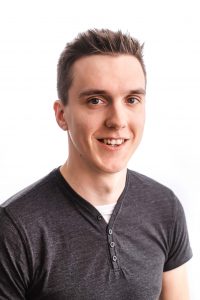 Student on Faculty of Electrical Engineering (FEE), University of Ljubljana.,
Luka Naglič
luka@naglic.si
0038640985788
Ever since early childhood, Miroslav has been interested in technical things, radio in particular. To him, it represented a large wooden box with a shining radio scale, large buttons and keys, and a magic eye indicating the average level of the signal received. Different music or a completely unintelligible foreign language came from the speaker. This box fascinated him to the point that he desperately wanted to understand how it worked.
At the age of ten, he constructed his first simple detector for receiving the AM signal of a local MW transmitter in Domžale. He connected the middle headphone jack to a gutter that acted as an antenna, and he was able to listen to the radio.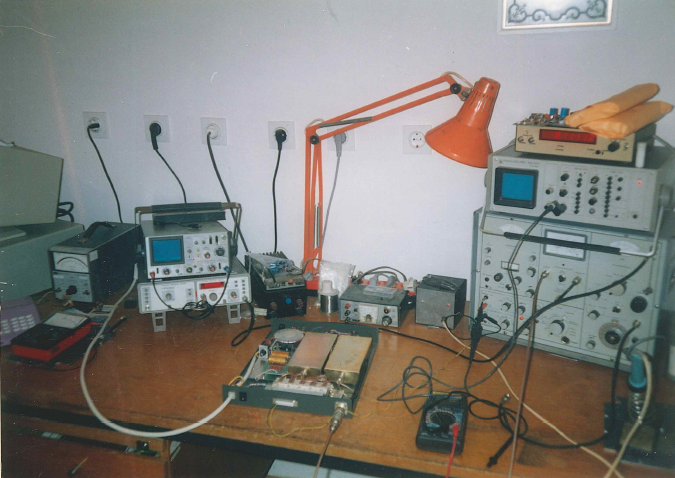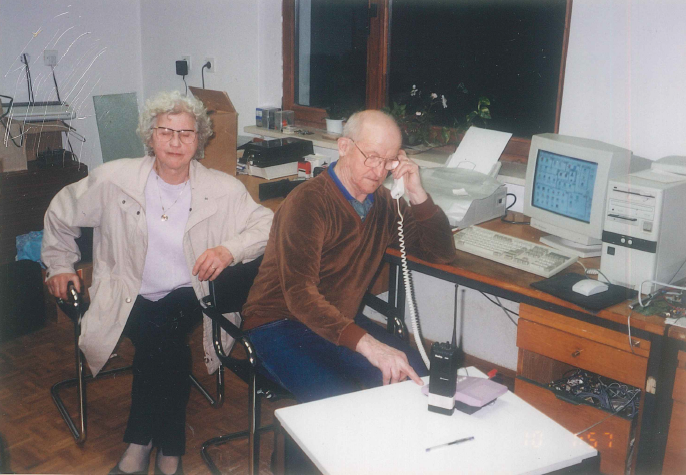 At the age of fourteen (1974), Miroslav enrolled in an amateur radio operator course and acquired the necessary knowledge to be able to establish radio connections with the whole world on his own. In addition to theoretical and practical training, the course also covered techniques. The course participants were given a kit to assemble the OT-2 receiver, developed by the course mentor, Mr Franci Mermal (S51RM). Since, in addition to the basic tools, Miroslav also had a soldering iron and a universal instrument (bought by his father), he was able to assemble this receiver at home. He still remembers how the mentor commented on his deficient sense of aesthetics: "It looks as if the Bistrica River has piled it up." Nevertheless, the receiver worked impeccably. At the age of fifteen, Miroslav successfully completed all the radio amateur exams. He was always interested in proper engineering and not just establishing connections, so he put together his first radio station using an oscilloscope, which had also been bought by his great supporter, father Janko. Because he was under age, he was not assigned his own call sign (later S51KM), which is a condition for establishing connections from home; therefore, he lent his first station to a colleague, who managed to establish a connection with a correspondent more than 3000 km away.
In 1983, he became employed in the company ISKRA Elektro zveze in Ljubljana in the maintenance & repair department for professional radio stations, and he continued to develop and build "his own" radio stations with great joy and enthusiasm. As radio devices at the time were obsolete in terms of development, he relied on foreign literature and good materials in making a duplex radio device acting as a repeater. To this repeater he connected an interface, through which a connection could be established to a telephone network and telephone calls made using a radio station (he had to use a DTMF keypad microphone).
The "mobile phone" was already a reality for Miroslav at that time!
At the time, ISKRA was working on quite solid TR40 and PTR-100 radio devices, for which Miroslav developed a complete family of accessories for 5-tone selective calls and CTCSS decoders/encoders (for the PTR-100 model in SMD technology). In 1988, he received the Innovation Award of the Municipality of Ljubljana-Šiška for these products. Miroslav thus proved his exceptional abilities, and ISKRA set up a department for him, called Applied Development. In 1992, he was referred to a 10-week training course at the company RACAL in the United Kingdom, where he was trained to service devices that the Republic of Slovenia had bought before becoming independent and used during the war. Until 1994, he had been servicing RACAL's radio stations at ISKRA and his proposals contributed to ISKRA being sent these devices for servicing directly from RACAL subsidiaries from all over the world.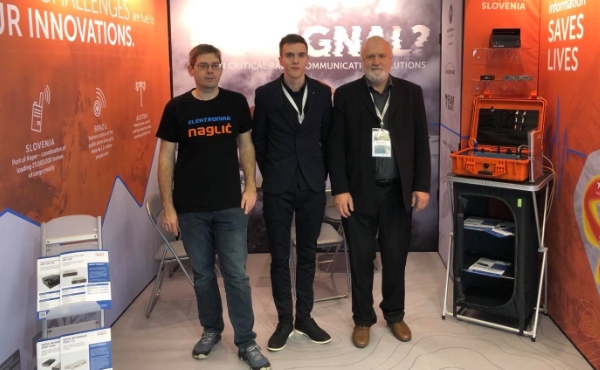 At the end of 1994, Miroslav decided to pursue an independent path. From the very beginning, he was aware that only hard work bears fruit. He believed that he would only succeed if he offered customers the best services and top quality at an affordable price.
Our history
Establishment of the company Elektronika Naglič, Miroslav Naglič s.p.
Purchase of all the necessary equipment to perform the work
Finding niche markets; developing devices that were hard to come by or very expensive
Developing and manufacturing transmit/receive modules, which he assembled into repeaters
A very current product in the 1990s was the one-way remote control device (now Telemetry RX Telemetry TX) connecting pumping stations and reservoirs for water supply networks of various utility companies in Slovenia. Many of these devices are still working today.
"For me, product quality has always come first, which is why I bought a temperature chamber, allowing me to test products at a temperature ranging from -40°C to +80°C."
Completed development of the first version of the NP13 radio power supply (now NP13D and NP13D-M)
"I have always been aware that only hard work bears fruit."
Becoming Motorola Solutions brand representative
Developing an interface for entering the telephone network via a radio station, which was also able to receive a call from the telephone network. It also accepted DTMF and pulse dialling and converted it into a 5-tone selective call. This system was well used in the Port of Koper until the widespread use of GSM mobile phones.
Start of maintenance of the radio system at the Emergency Rescue Service of the University Medical Centre Ljubljana by installing an interface for selective calling and tone squelch in radio stations. Installation of a new repeater on Janče.
"Our product is displayed at the telecommunications museum in the Port of Koper. It is a pity that I could not find a way to reach customers outside Slovenia at that time."
Completed development of the first version of the DC/DC converter (DCC24-12)
Completed development of the first version of the dislocated communication interface (ODM-1)
"I was also interested in telemetry and data transmission via a radio station, so I bought the AN1200 modem design from a colleague, which some customers still find very beneficial. Of course, this product is no longer offered to new customers, but the existing ones can still purchase it. I refuse to recommend to a customer that a modem should be replaced after 20 years. I believe we need to provide servicing and products for as long as possible."
Replacement of the existing radio system at the University Medical Centre Ljubljana with the new Motorola GM380 models and set-up of a new dispatch system, which had already supported the sending and receiving of statuses.
Activation of the company Elektronika Naglič in drugi d.n.o. (unlimited company)
Motorola Solutions introduces a new DMR radio system
Launch of development of SPI-08
Setting up the first Motorola DMR radio station network at the rescue station in Idrija (repeater and radio stations)
"When I became acquainted with DMR, I saw an opportunity for even more reliable data transmission over a radio station, so we started developing the 'Option Board', which was built into the Motorola DM3000 radio station."
Supply of new Motorola DM3400 UHF radio stations and installation of SPI-08 interfaces for the purpose of water supply network management at VOKA Ljubljana
In the second quarter, information about this product was published in the Radio Resource International magazine, which was conducive to the first export of our own product SPI-08
Two new employees occupying the positions of Assistant Director and Chief Development Officer
Reorganisation of the Company into Elektronika Naglič d.o.o. (limited liability company)
Completed development of the ERDI-12 data transmission interface
Launch of development of the new modern dispatch system DISSNA
The Company's dispatch system DISSNA is set up and put into operation at the Emergency Rescue Service of the University Medical Centre Ljubljana.
September: the Company's ERD-12 is showcased in Motorola's LINK catalogue
September: début at SOBRA – International Fair of Defence, Security, Protection and Rescue in Gornja Radgona
We also received an innovation citation (for the ERD-12 product).
March: start of development of the portable dispatch system with tracking solutions for field teams – EasyFinder Professional
September: second appearance at the SOBRA fair in Gornja Radgona
October: the Company is showcased at the Bogataj's Protection and Disaster Relief Days fair in Postojna
November: first-time appearance at a fair abroad – PMR Expo in Germany
Completed development of a new ERDI1000 data transmission interface to replace the DMR4IO
The Company's DISSNA dispatch system is installed in the medical dispatch centre in Maribor
Finalised development and production of the first RA-20 items – a module for communicating data related to digital inputs
"I try to delegate as many tasks as possible to my colleagues and thus prepare them for taking over the running of the company. We are currently actively looking for new premises, as the current ones (in the family house, although expanded) are far from sufficient. Fortunately, we can ensure good work from home, as we cannot provide suitable conditions in such small premises."