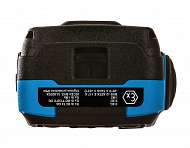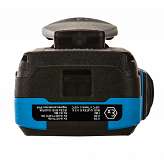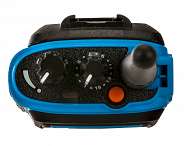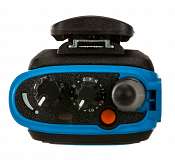 Motorola Solutions DP4401EX portable radio
Item number: DP4401EX
Threats from explosive gas or combustible dust, on an oil rig or in an open mine, your workers confront them daily. Safe, reliable communication is absolutely critical in such dangerous environments. That's where the power and performance of MOTOTRBO digital portable radio stands out.
The DP4401 Ex ATEX-certified portable delivers unrivaled voice and data communications with integrated GPS plus best-in-class audio that includes Intelligent Audio and customizable voice announcements.
Available in UHF and VHF frequency bands, the DP4401 Ex digital portable two-way radio is easy to use and features up to 32 channel capacity, three programmable buttons, emergency button, mandown and lone worker functions and IP67 specifications for submersibility.
With exceptional voice quality, long battery life and ATEX-certified for safety, DP4000 Ex Series UHF radios meet the requirements of SOLAS Chapter II-2 Regulation 10.10.4 for fire-fighter radios carried on board ships, and are certified to the 2014/90/EU Marine Equipment Directive (MED/5.20) and the Merchant Shipping (Marine Equipment) Regulations 2016 (UK/5.20). These DP4000 Ex Series radios carry the Wheel Mark and Red Ensign Mark that show they meet those marine requirements. See the Solutions Brief to learn more.
Standard package consists of:
DP4401Ex portable radio
Li-Ion 2000 mAh battery (NNTN8840)
Single charger, IMPRES
Antenna
Anti-dust cover (15012157001)
2.5˝ belt clip (PMLN6086)
Documentation