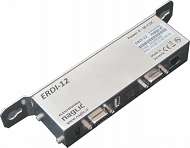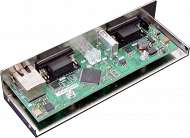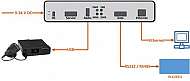 Data interface using RS232|RS485|Ethernet
Part number: ERDI-12
ERDI-12 is an interface between MOTOTRBO DM3000 and DM4000 series and other devices such as PCs, PLCs or RTUs using RS232, RS485 bus or Ethernet.
It is used for data transfers with the following protocols:
– Modbus ASCII,
– Modbus RTU,
– IEC-101, DNP3,
– Connection-Oriented (x25 like protocol) and
– Connectionless oriented (broadcast).
Data packet length is up to 500 bytes. Our data interface can be used as a digipeater as well and radio channels can be changed with a command.